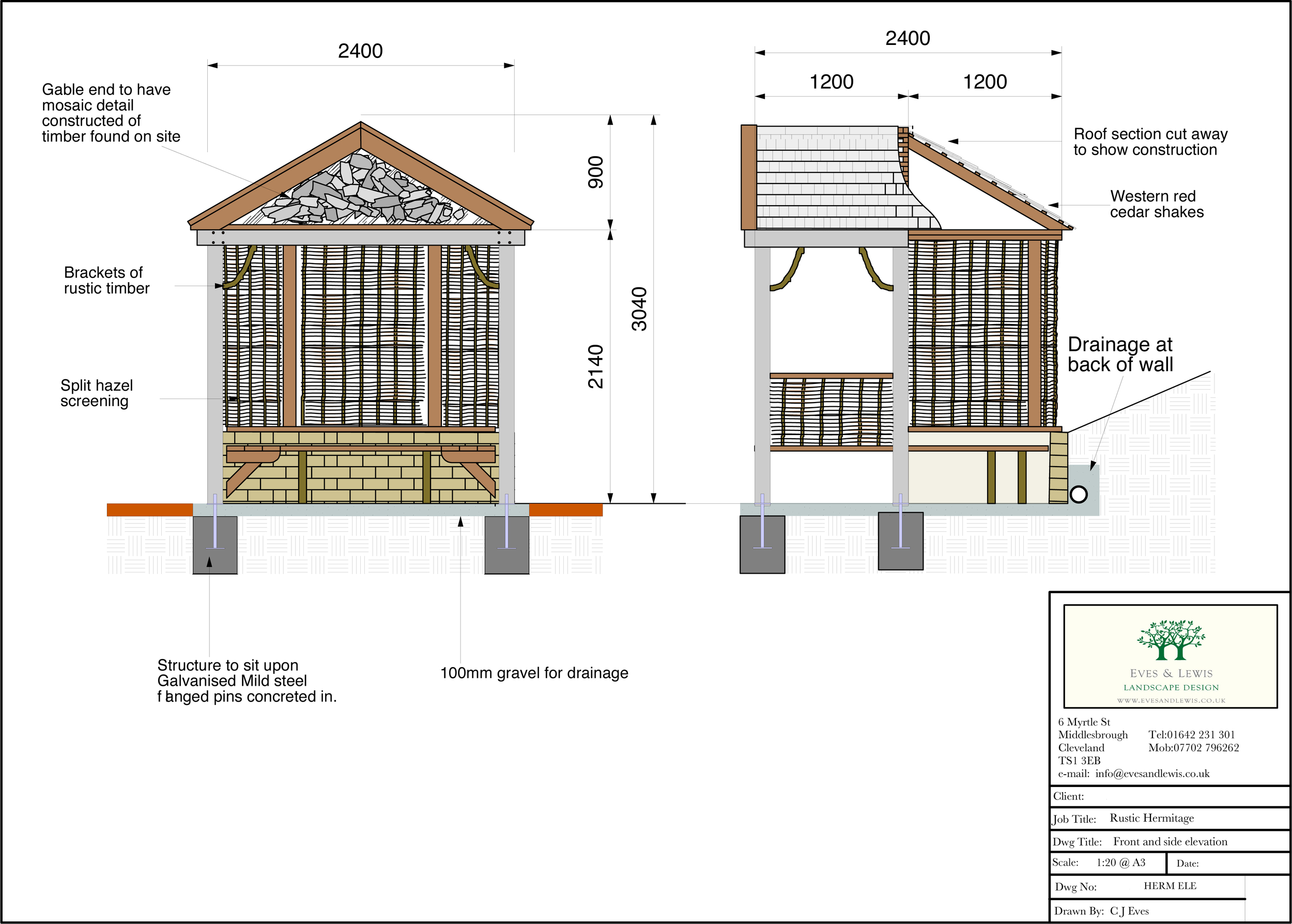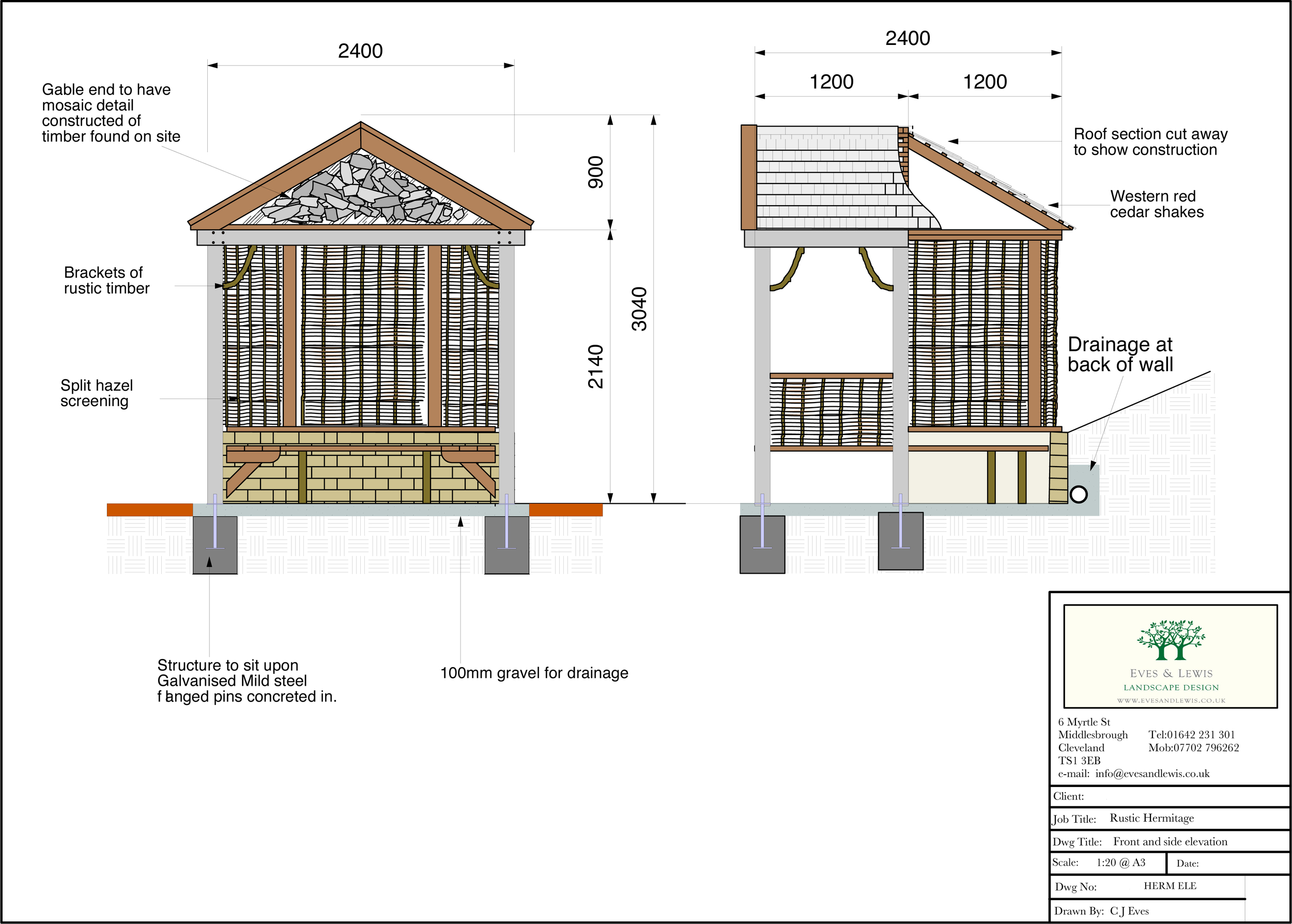 Our brief was to create a sheltered seat from which to enjoy the stunning view over the River Tees. The arbour is reached via a woodland pathway shaded by mature trees and lined with wild garlic and bluebells
The arbour sits over a curved dry stone wall that retains the bank. It consists of a semi circular bench made from western red cedar, the roof is supported by sturdy oak pillars. The back and sides are sheltered from the wind by bespoke hazel hurdles and the roof is made from cedar shakes capped with a finial of lead.
A triangular log mosaic fills the apex of the roof, it was made from a variety of wood, all of which was harvested on site. The central paved mosaic was made from reclaimed bricks.